we know social enterprise, inside and out.
Encompass Co-op exists to connect successful practitioners from across Canada with entrepreneurs, non-profits, foundations and civil servants that want to change the world and know that changing the economy is an effective way forward. We are excited to share our stories with you to give you a head start on the exciting problem solving paradigm that's quickly emerging.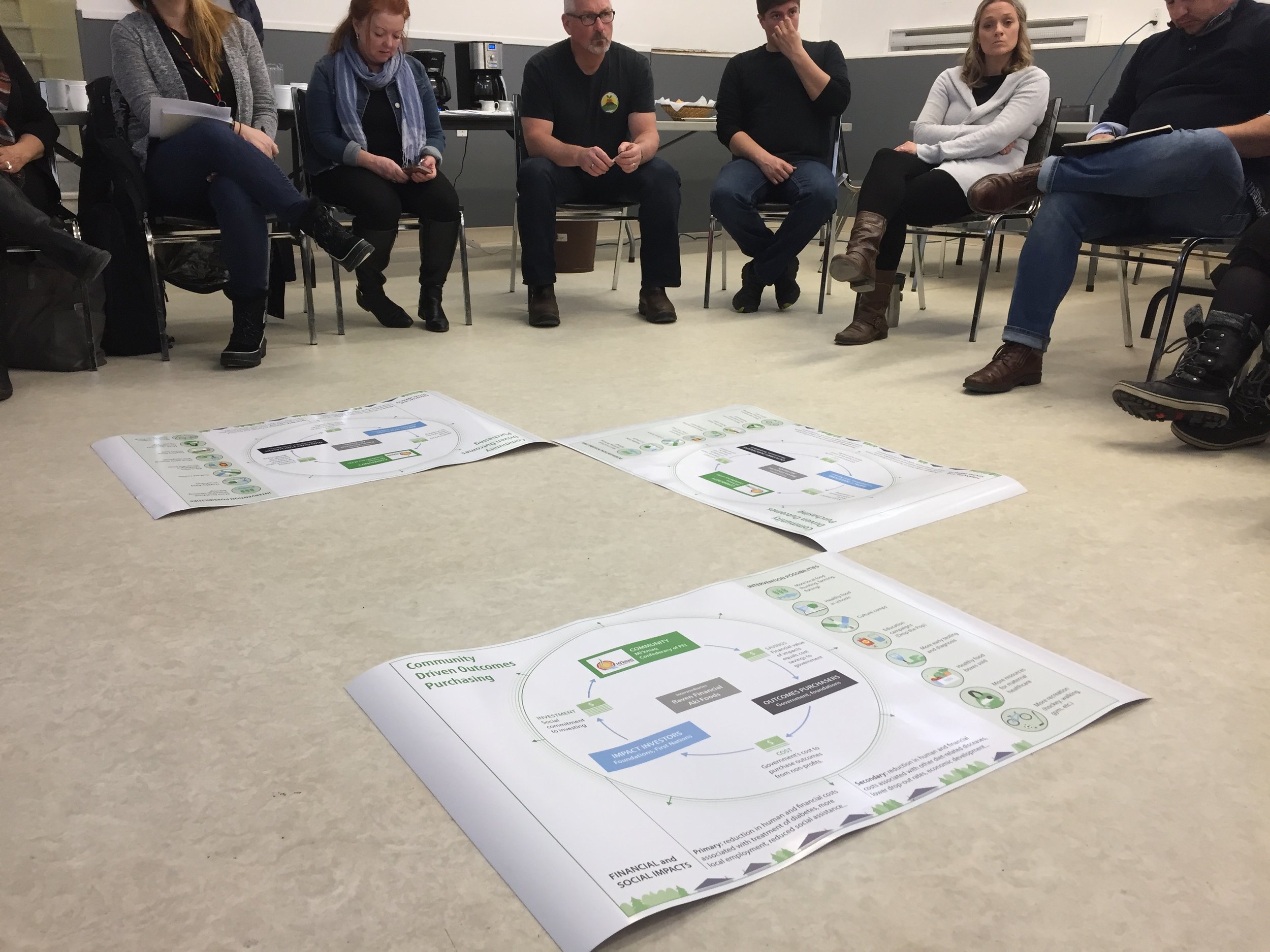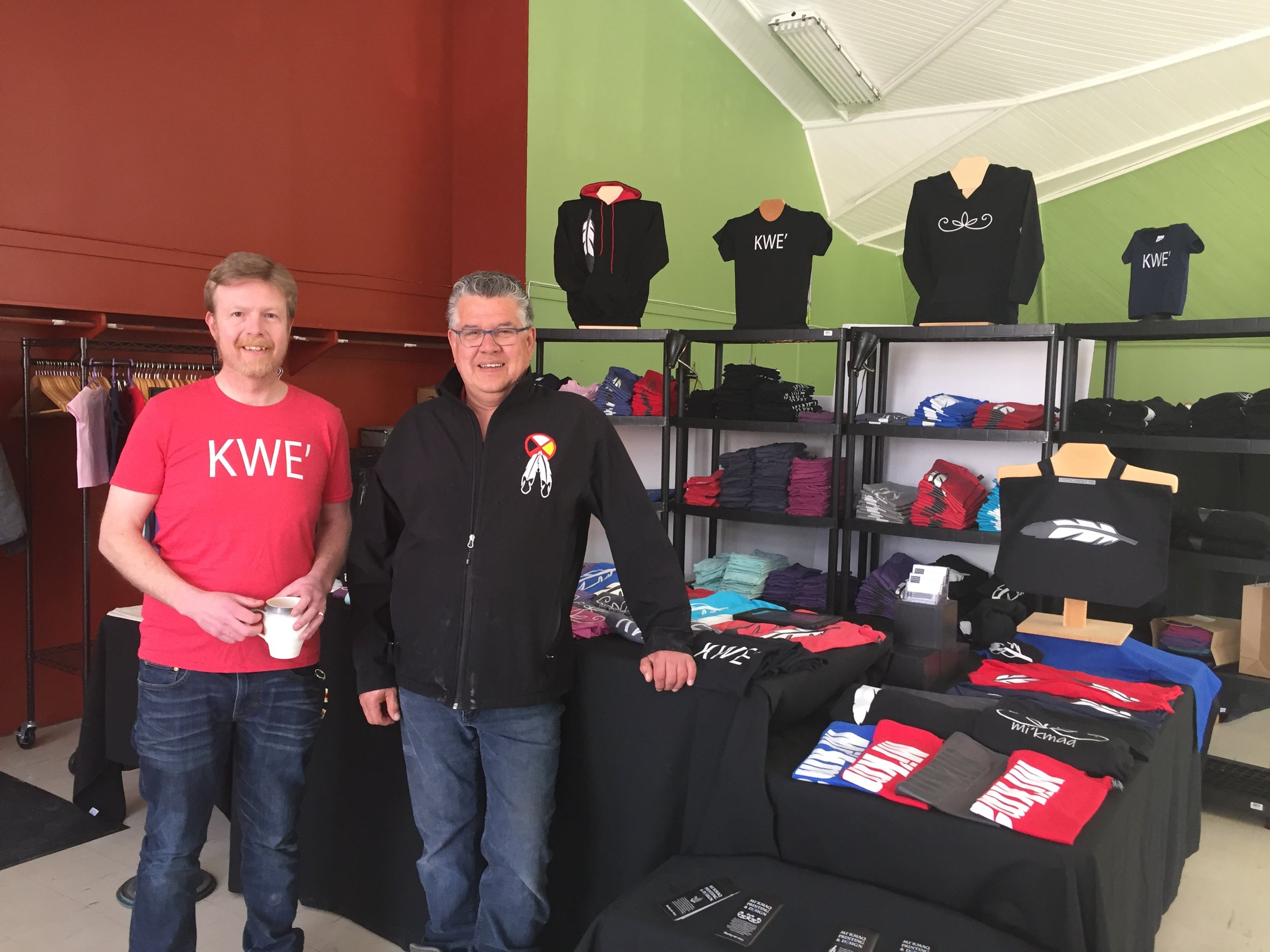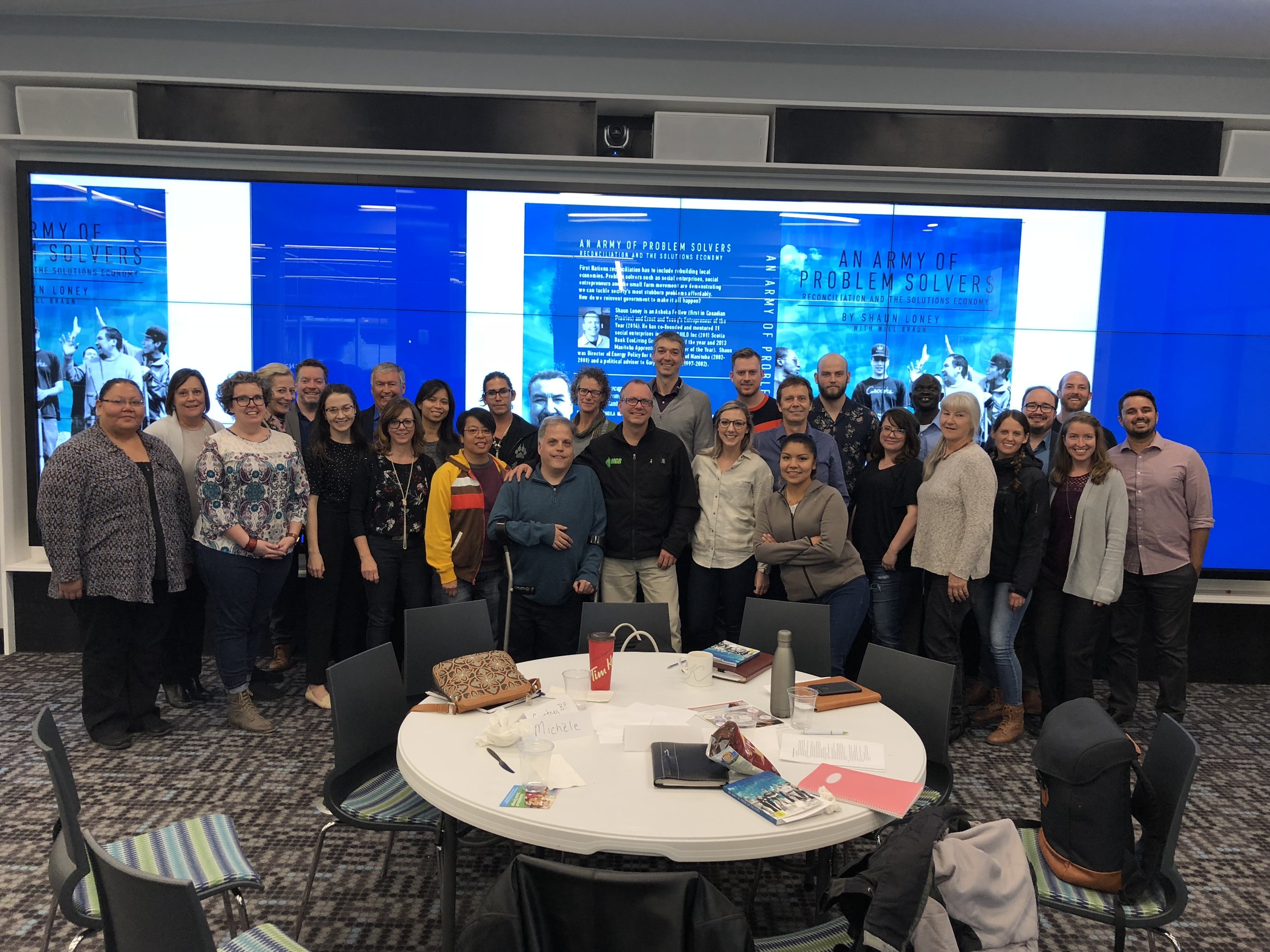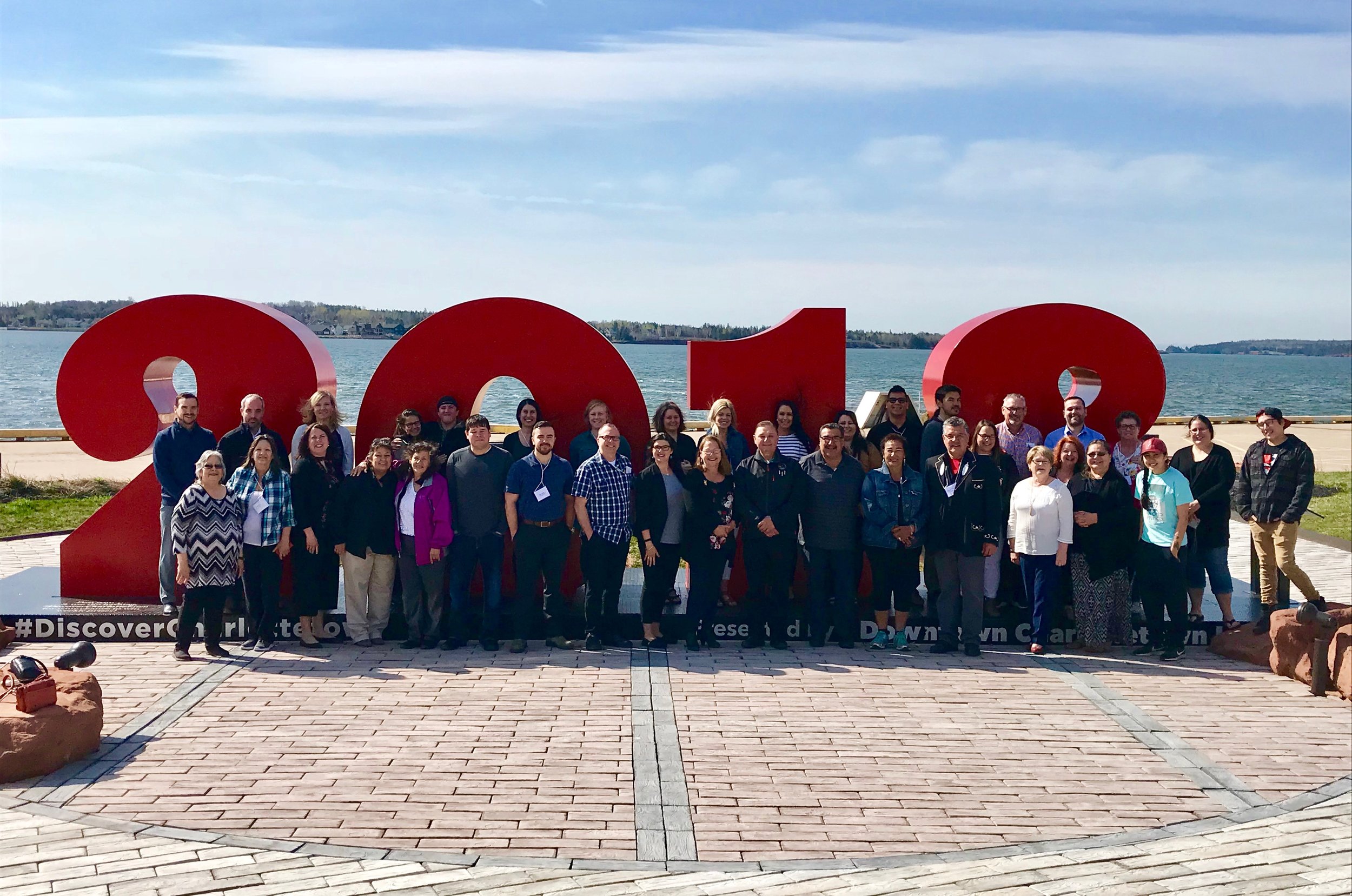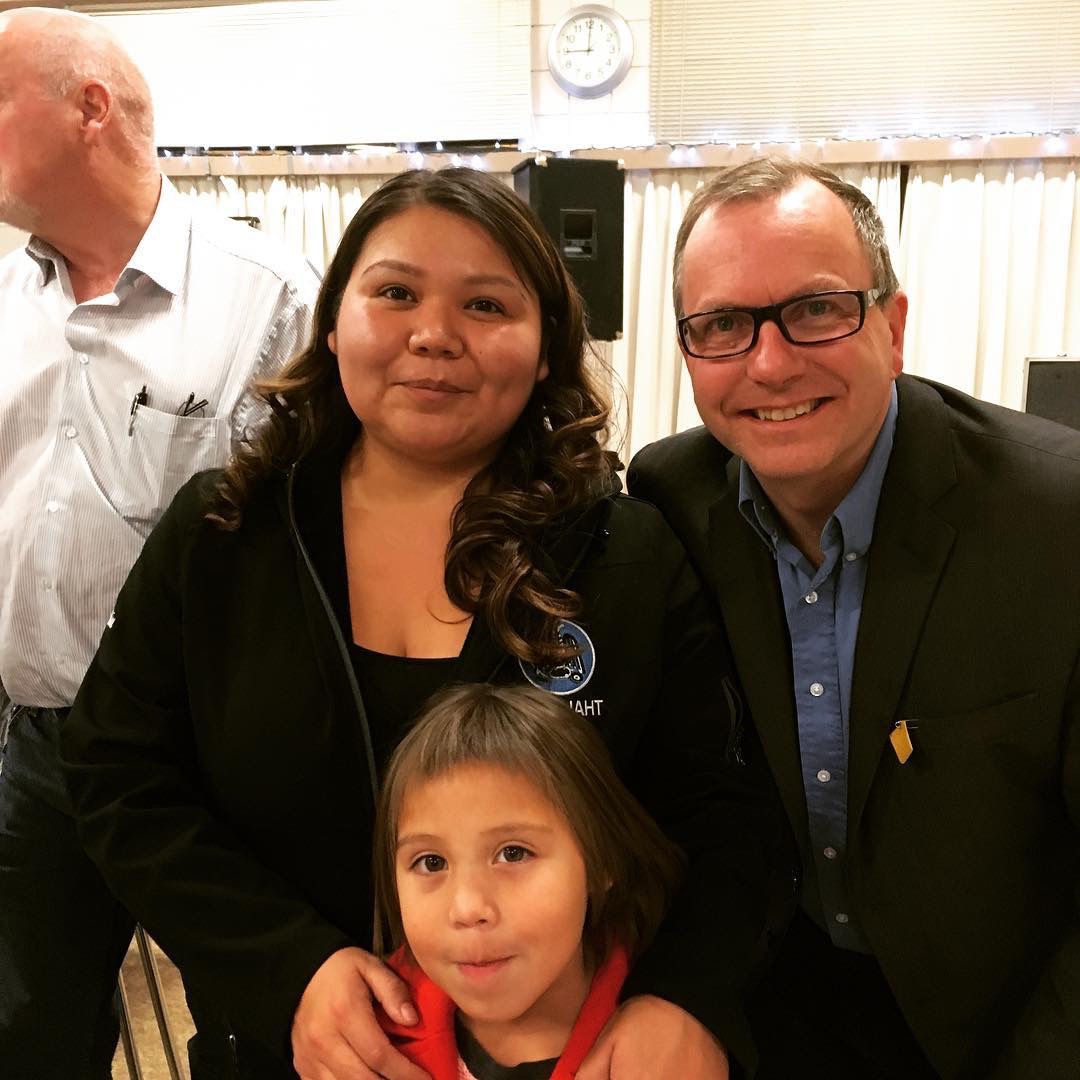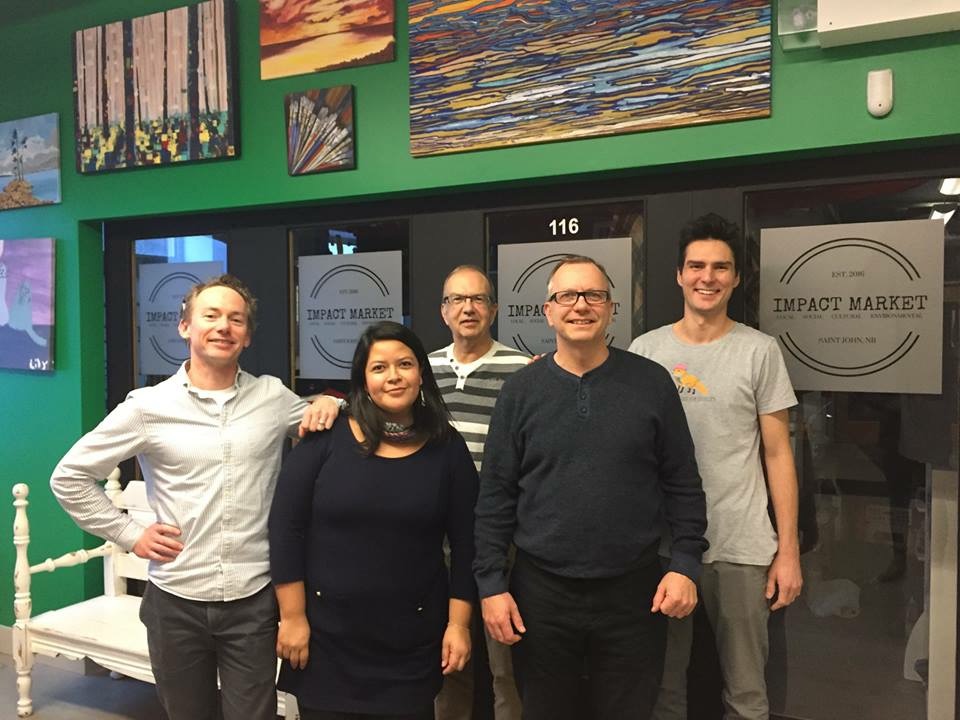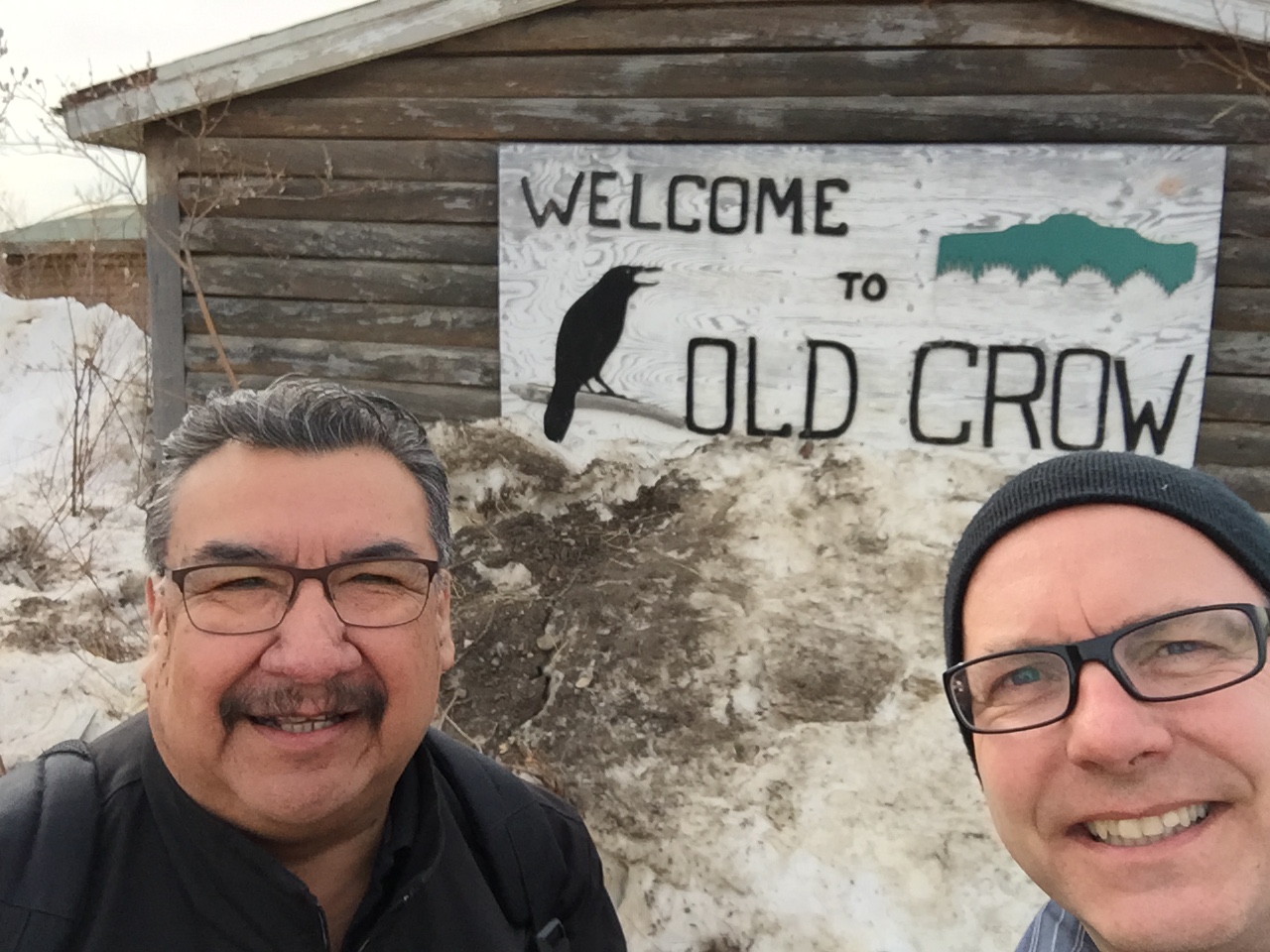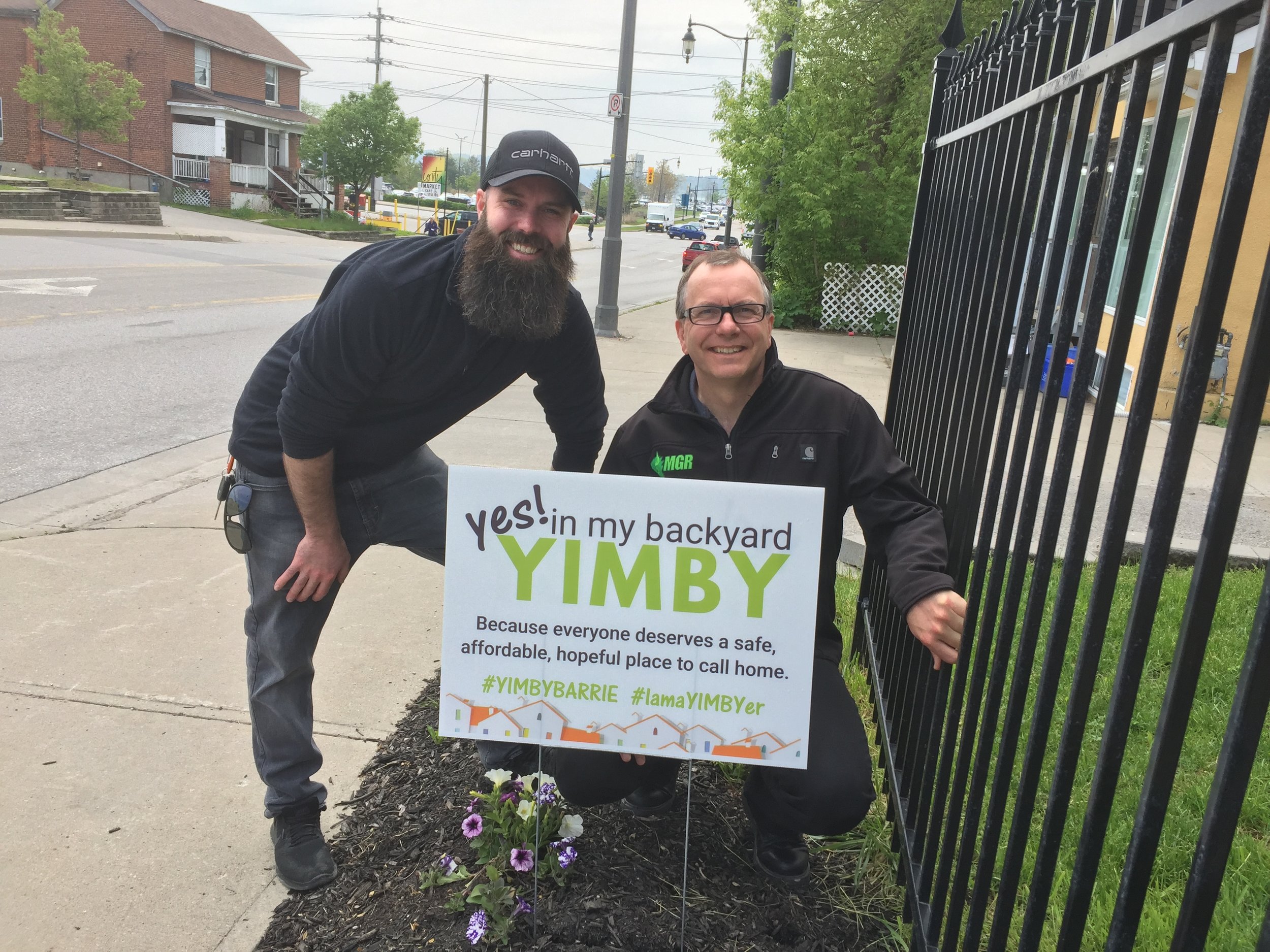 CHange-maker workshops AND SPEAKING EVENTS
let's talk
Book us to deliver an inspiring talk about the power of social enterprise or to deliver a workshop at your next conference. Learn about how to transition your non-profit by tapping into the power of social procurement and also how to measure and then sell the incredibly valuable outcomes of your work. Also for civil servants at all levels of government learn the tools of social innovation that create markets for solutions.
Two to three-day interactive sessions to transfer everything we know to your community about a specific, successful model. This is your option if you're looking to start a social enterprise like www.buildingup.ca in your urban context or in a First Nation context. You'll have everything you need to get going at the end of our time together.
online training
Social innovation
For Civil Servants
Transforming government from a funder to a customer
5 Courses.
Overview:
Governments use funding when they are engaging non-profits that are working to reduce expensive problems such as incarceration, diet-related diseases, homelessness and children in care. Funding is usually limited, unpredictable, administratively burdensome and not connected to outcomes. Shaun describes transformative tools of social innovation that allow governments to create markets for solutions. Shaun gives examples of how these tools are already being used by governments across Canada which essentially turns government from a funder into a customer. These outcomes oriented relationships get resources to solution providers and save governments money, risk-free.
Social innovation is a term used to describe new, novel and unique approaches to solve societal problems. The Social Innovation for Civil Servants bundle will provide real case studies, change your perspective on problem solving, and offer tangible tools to take action. Review historical examples of government policy that are counterproductive, see how current policy can hinder or support social outcomes, and get a glimpse on how businesses and organizations external to government are increasingly working to address these issues. Designed for Civil Servants from all levels of government, this certificate will illustrate how Civil Servants can enable solving social problems using a market-driven approach.
podcast
beautiful bailout radio
Hosted by Joan Suzuki, Beautiful Bailout Radio is a dive into the emerging problem solving paradigm shift described in the book "The Beautiful Bailout. How a Social Innovation Scale-up Will Solve Government's Priciest Problems" penned by Shaun Loney, an Ashoka Fellow and co-founder of several social enterprises.
Join us for an exploration of what is the future of how we efficiently tackle Canada's priciest problems.
how to start your
social enterprise
Guide:The Problem Solver's Companion: A Practitioner's Guide to Starting a Social Enterprise in Canada
This Guidebook is for changemakers, practitioners, students and anyone interested in "social enterprise". Channeling the voice and lived experience of social entrepreneur and Ashoka Fellow Shaun Loney, this is meant to serve as an approachable, easy-to-read handbook to accompany one's social enterprise journey, which is not a linear series of "steps", but rather a pattern of loops and slopes, with no clear beginning or end point. The Companion offers many tips and lessons from the field, and at many scales, from the mindset and motivations of the individual to the entire system one may be trying to shift. It contains links to many helpful resources as well as examples of social enterprises from coast to coast to coast. The Companion is co-produced with Encompass Co-op.
inspiring Books
on sale now
Two inspiring offers that tell Canadians about the power of social enterprise and our sector's ability to contribute to reconciliation.
Authored by our own best-selling author Shaun Loney, Army of Problem Solvers and The Beautiful Bailout are both powerful and compelling. Told by a storyteller who has been in the trenches.
Order your copy today!